Gal Gadot, the legendary Wonder Woman, made a splash at the San Diego Comic-Con, the foremost gathering for comic book lovers, movie enthusiasts, and pop culture aficionados. On July 22, 2017, the convention center was buzzing with excitement as fans from around the world eagerly awaited the chance to see their beloved superhero in person.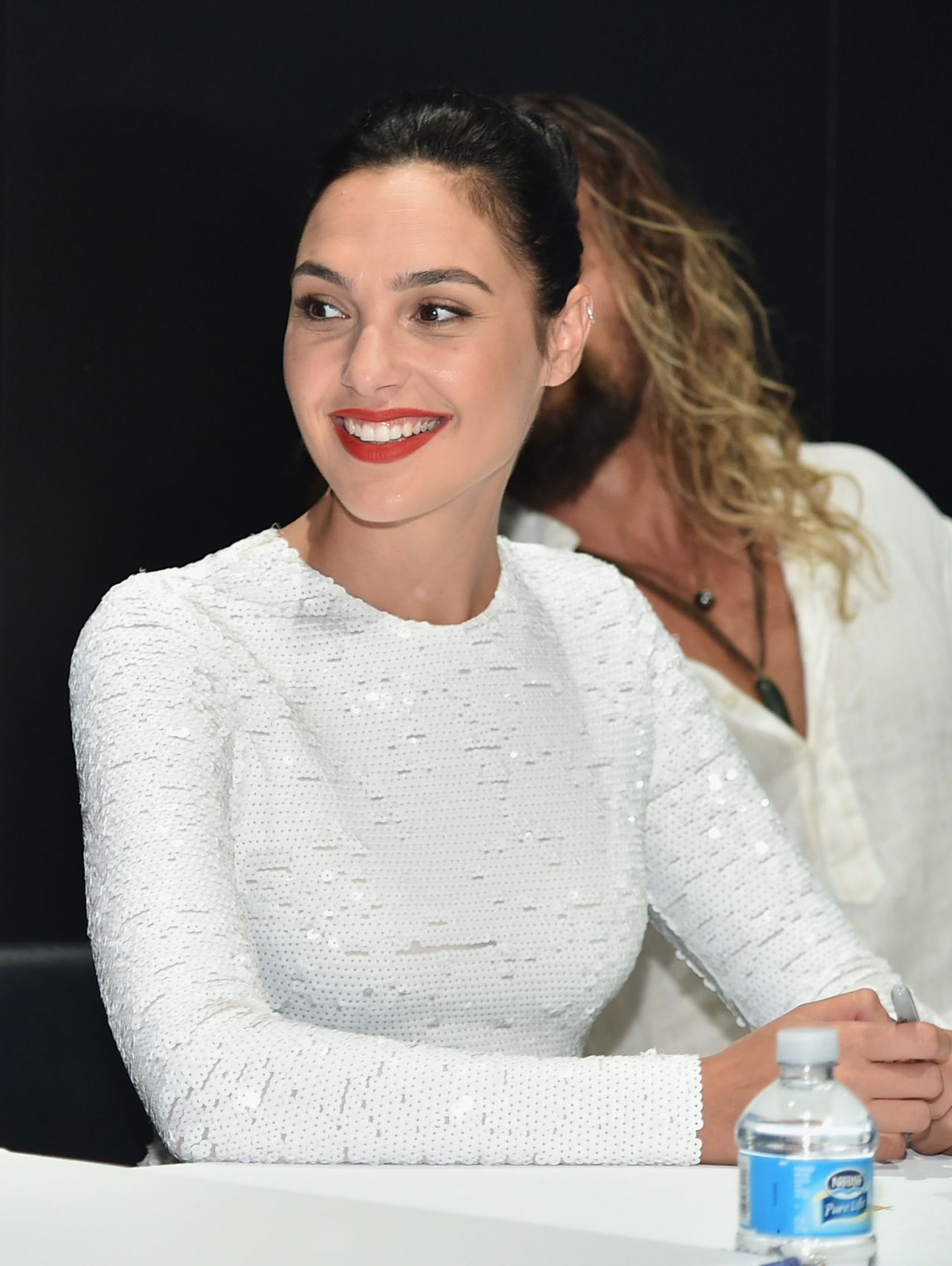 Gadot looked effortlessly chic in her outfit, exuding the same poise and power that have cemented her role as Wonder Woman as iconic. Her trademark grin welcomed the crowds of fans who eagerly queued for the opportunity to see the actress in person.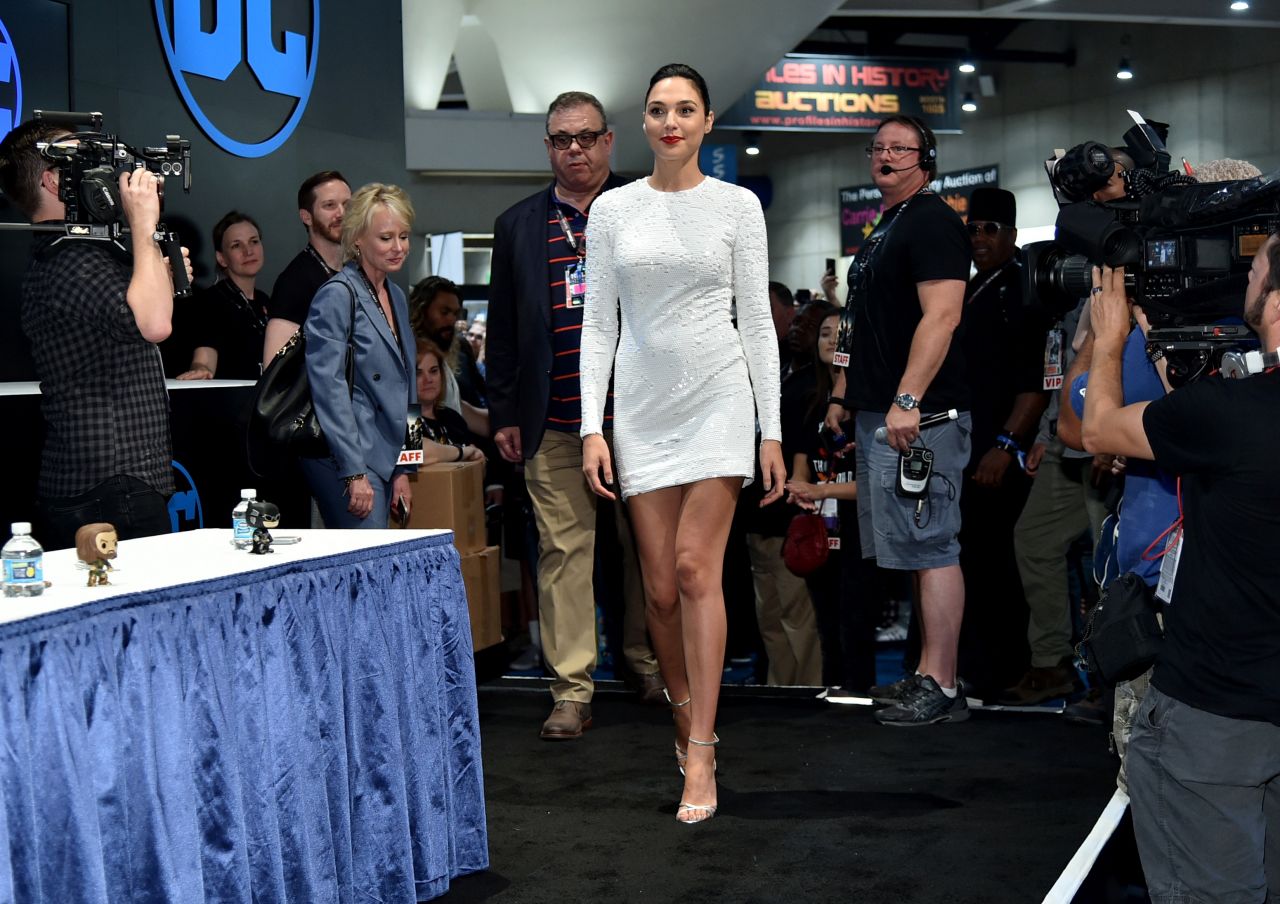 As a part of the Comic-Con celebration, an event was organized where fans got an opportunity to meet their favorite star Gal Gadot and other cast members of the upcoming movie "Justice League". The highlight of the event was an autograph signing session where fans were seen carrying posters, comic books, and memorabilia, eagerly waiting for their moment with the star.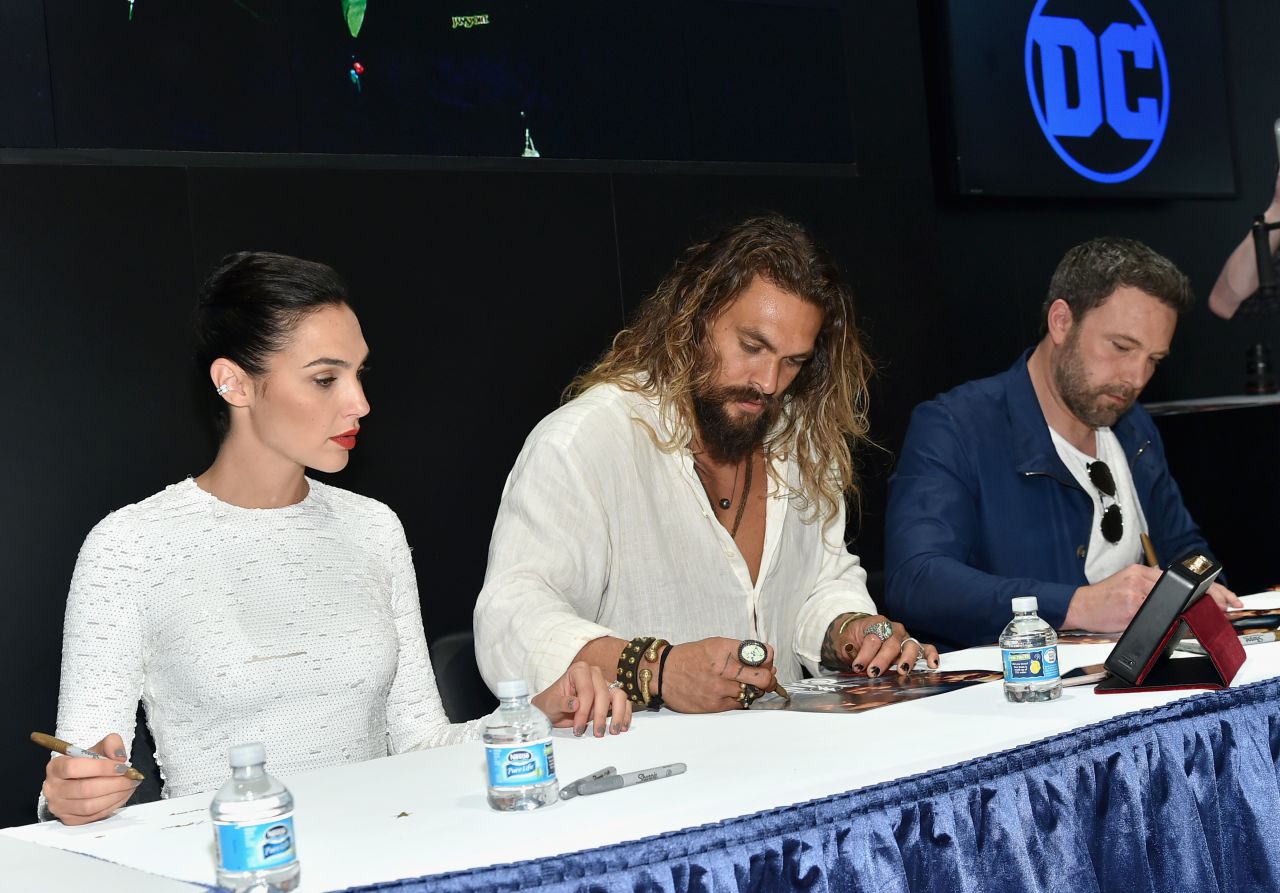 Gadot's warmth in interacting with her fans was truly touching. She took the time to have short conversations with them, take photos, and even sign autographs, making each encounter feel personalized and significant. Her authentic gratitude for their continuous support was evident, resulting in an unforgettable experience for all involved.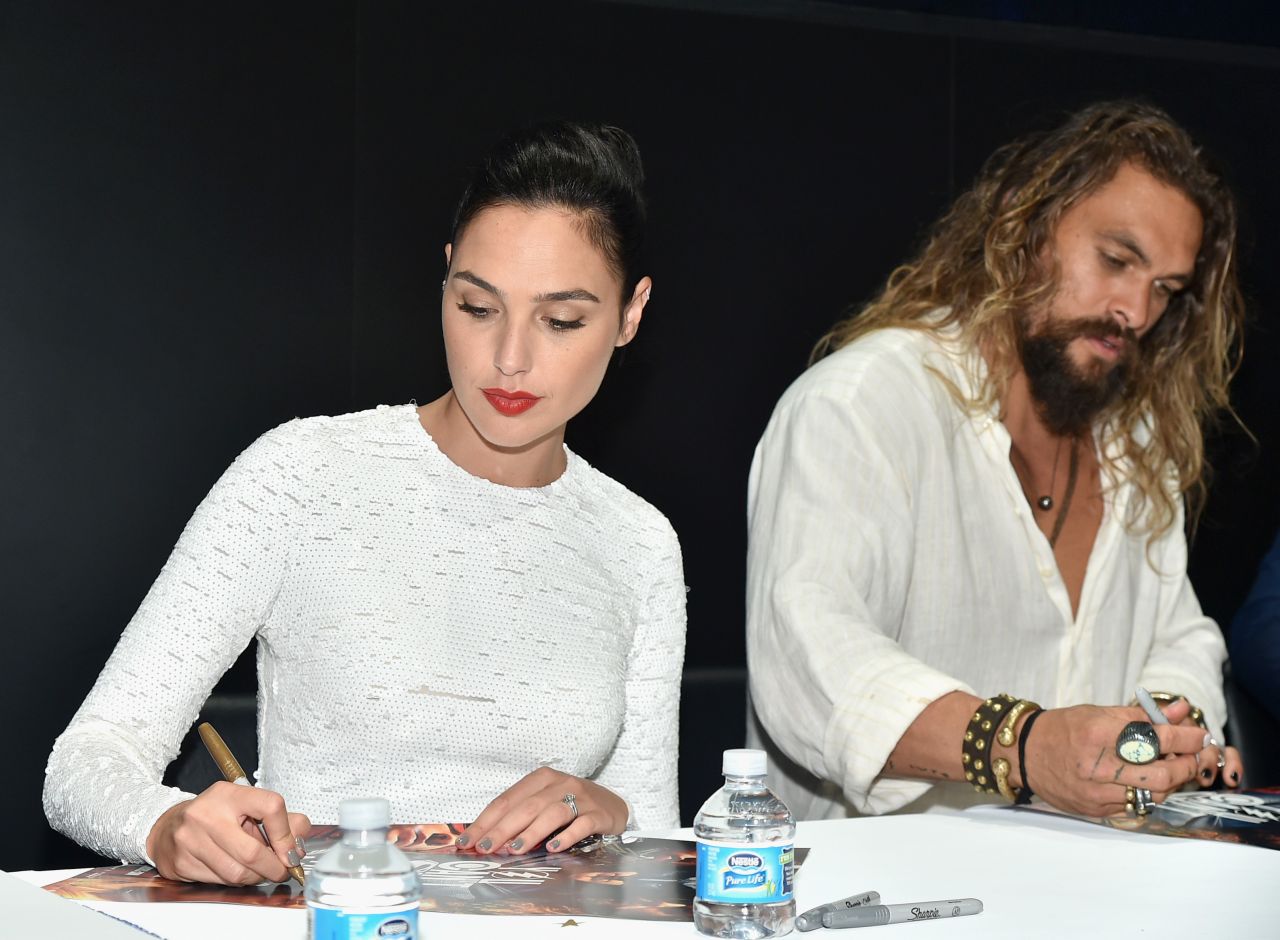 The much-awaited movie "Justice League" featuring beloved DC Comics characters had fans eagerly waiting. Gal Gadot's inclusion as Wonder Woman added to the buzz since she had already won the hearts of millions. Her appearance at Comic-Con only cemented her position as a real-life superheroine.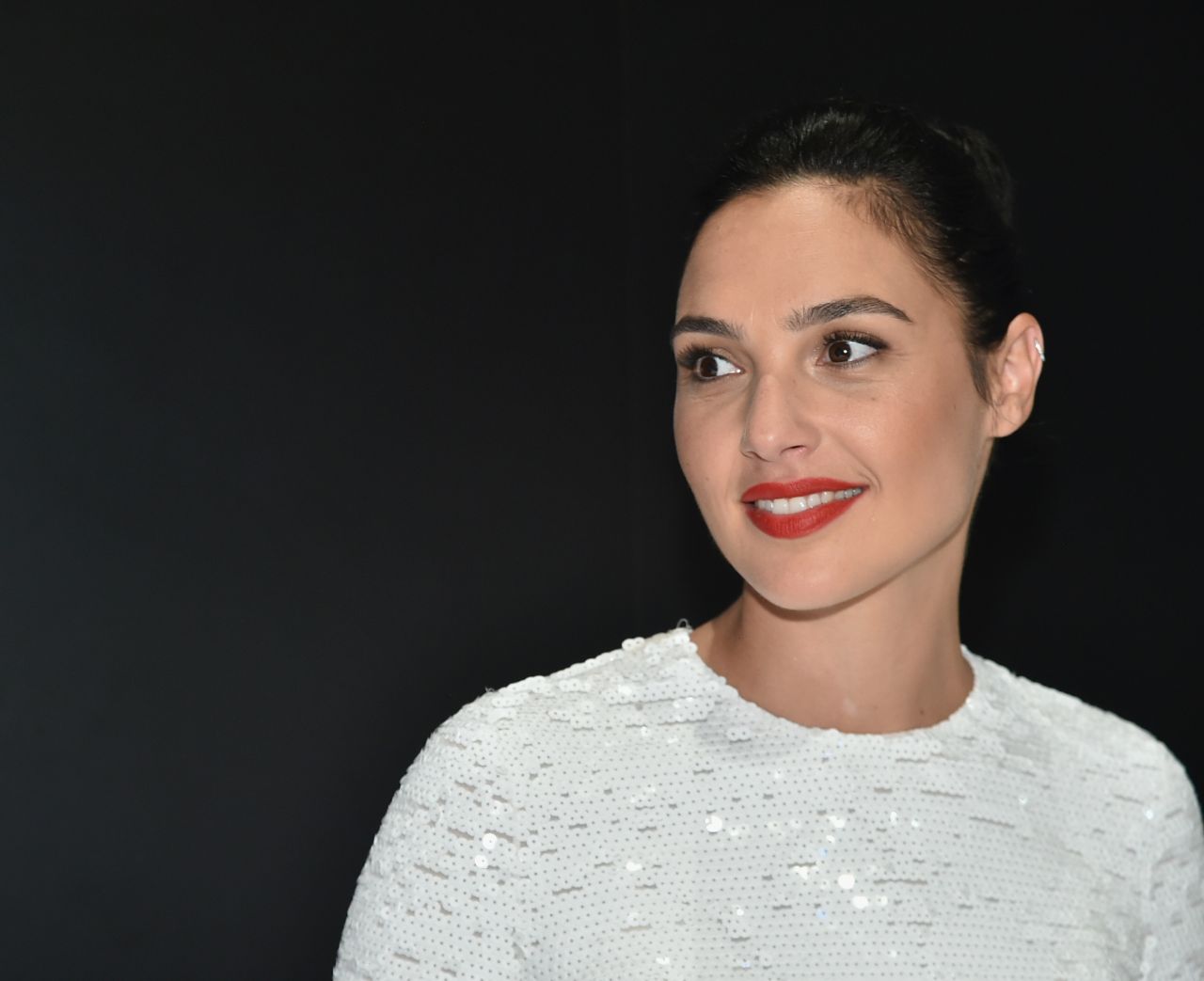 Gal Gadot's charisma at Comic-Con extended beyond her portrayal of a superhero on screen, as she also displayed genuine warmth and appreciation towards her dedicated fans. As the event concluded, attendees departed with precious autographs, unforgettable experiences, and a heightened excitement for the highly anticipated superhero blockbuster.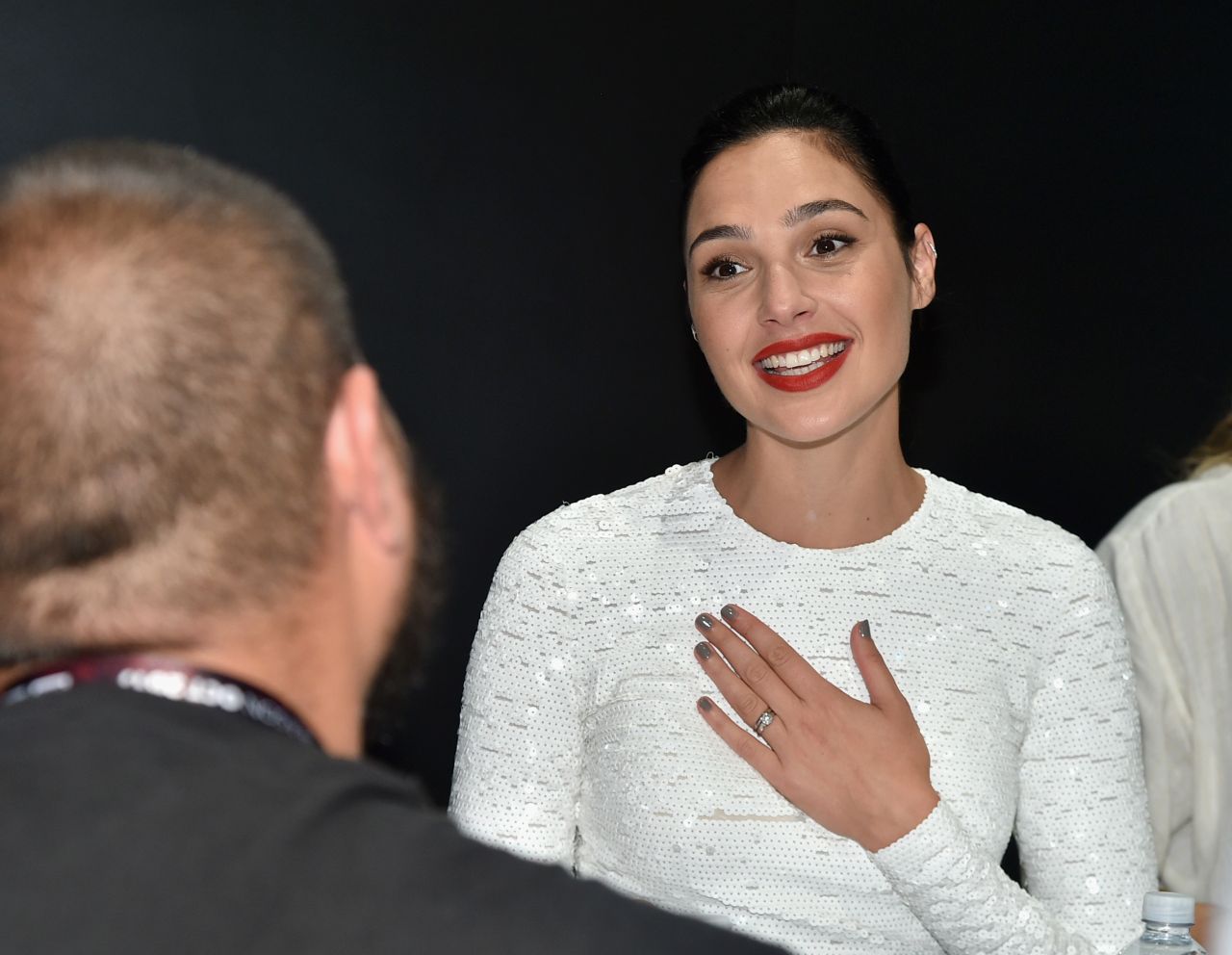 ©2023