Selena Gomez is captivating audiences with her latest studio album, "Rare," and pushing boundaries with her fashion choices. She graces the cover of Dazed magazine's Spring 2020 issue, showcasing an unprecedented style that matches the vibe of her new songs. As she enters a new phase of her career, the 27-year-old singer is not only baring her heart and soul through her music but also revealing a fresh perspective on fashion that we've never seen before.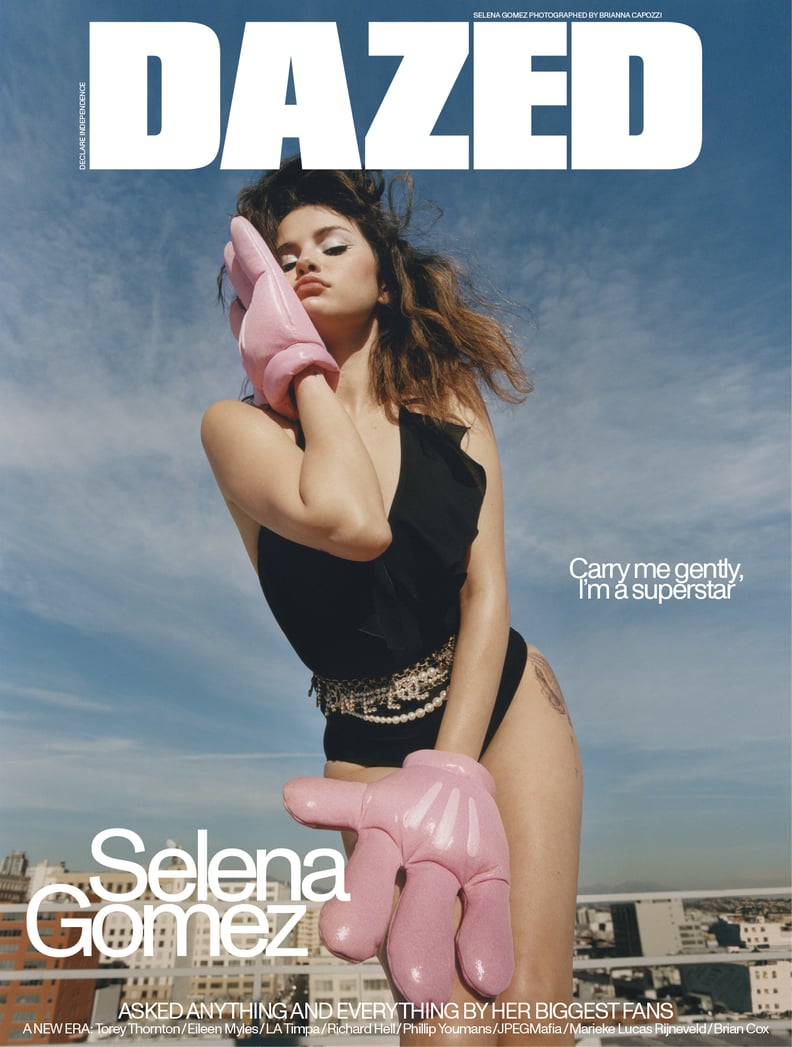 Selena Gomez has entered a new chapter in her life, as revealed in a recent magazine feature where she engages in conversations with prominent figures like Elle Fanning, Yara Shahidi, and Timothee Chalamet, along with some of her biggest fans. The interview delves into her past, leaving behind the girl who was timid, weak, abused, and silenced, and embracing the woman she was meant to be with powerful resolve when she shares, "I am who I am." This transformation is reflected not only in her music but also in her evolving style.
In 2020, Selena has already released a new album, announced a beauty brand, and left us excited for her upcoming music video outfit choices. She's more open than ever, and we can't wait to witness what's next.
Discover Selena's stunning photos from the Spring 2020 issue, featuring futuristic bodysuits, Barbie-inspired accessories, and so much more. As she embarks on this new era, Selena Gomez is embracing her true self with fierce determination that is both inspiring and empowering.